Please comment below if you want to contact staff regarding your submission.
New Submissions:
You may ask for some minor changes, such as typo fixes.
You may ask us to return the submission for rework if you notice several issues you wish to fix.
You may ask about the status of your submission if you sent it over 15 business days ago.
Sent for rework/Rejected Submissions:
You may ask for further clarification.
You may ask for help on how the issue should be fixed.
Accepted Submissions:
You may request assistance from the CA Support Team on your approved submission. This includes .png replacements for art errors such as pixel errors, items not overlaying correctly and icon issues.
You may request minor changes, such as typo fixes and description edits.
Removed CA:
You may request a refund via the CA Support Team for a CA removed for violation.


Please note: FireAlpaca is crunching our files and causing artefact issues and bleeding pixels when players save, use our files, and upload them to Lorwolf. We are unable to assist with issues caused by this programme.

Other links:
FAQ:
How do CA Removals work?
The creator of the CA will be alerted that they have two weeks to update their CA before a removal will be processed. The creator can submit their updated CA files by emailing support@lorwolf.com. In the case of no CA files being received by the time period is up, the following will be applied:

Creator names will be randomized to prevent harassment.

The CA name will be changed to "Removed"
The description will be changed to an appropriate message. Example: "The creator has unlimited time to update this CA. You may hand in your CA for a refund via the CA Support Thread."
A removed CA will have its icon image replaced with the image of a warm greyed-out CA icon with stripes along the square.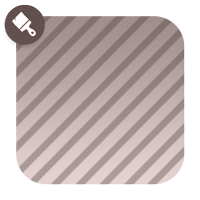 In the case of a suspension from CA service, the creator will be unable to update their removed CA until their suspension is done. Once the updated CA files have been received and approved, the CA will be restored with the creator's information, name and description.